Our Staff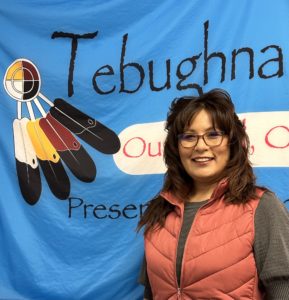 Vide Kroto – Executive Director
Extensive experience overseeing Tebughna Foundation and staff operations including approval and planning of projects for development, grants applied for, funding allotment to projects, and foundation accountability.  
Chet King – Housing Program Manager
17 years working with a local housing authority in Anchorage, Alaska. Oversees project management of select projects for the Tebughna Foundation. 
Marie Francis – Solar Program Manager
Sustainable energy occupational endorsement from UAF and 7+ years of experience working for tribes and tribal nonprofits. She administers the solar program, applies for grant funding, creates and shares educational and promotional materials for community energy awareness, and coordinates partnerships, contracts, and technical assistance. 
Jaci Mellot – Grant Writer
MBA with 15 years serving Alaskan residents through innovative collaboration, marketing, and technical writing support to advance community projects. 
Shane Preuit – Bookkeeper 
Bachelor's degree in economics from the University of Alaska Anchorage. Leads on all financial processes for the Foundation. He is responsible for all accounts payable, accounts receivable, and setting up accounting files.
AndreAnne Massa – Administrative Assistant
Assists the executive director and staff in day-to-day operations, attends and records meetings, administers the website and information processes, and files program applications and other documents.
Edna Standifer – Language Teacher